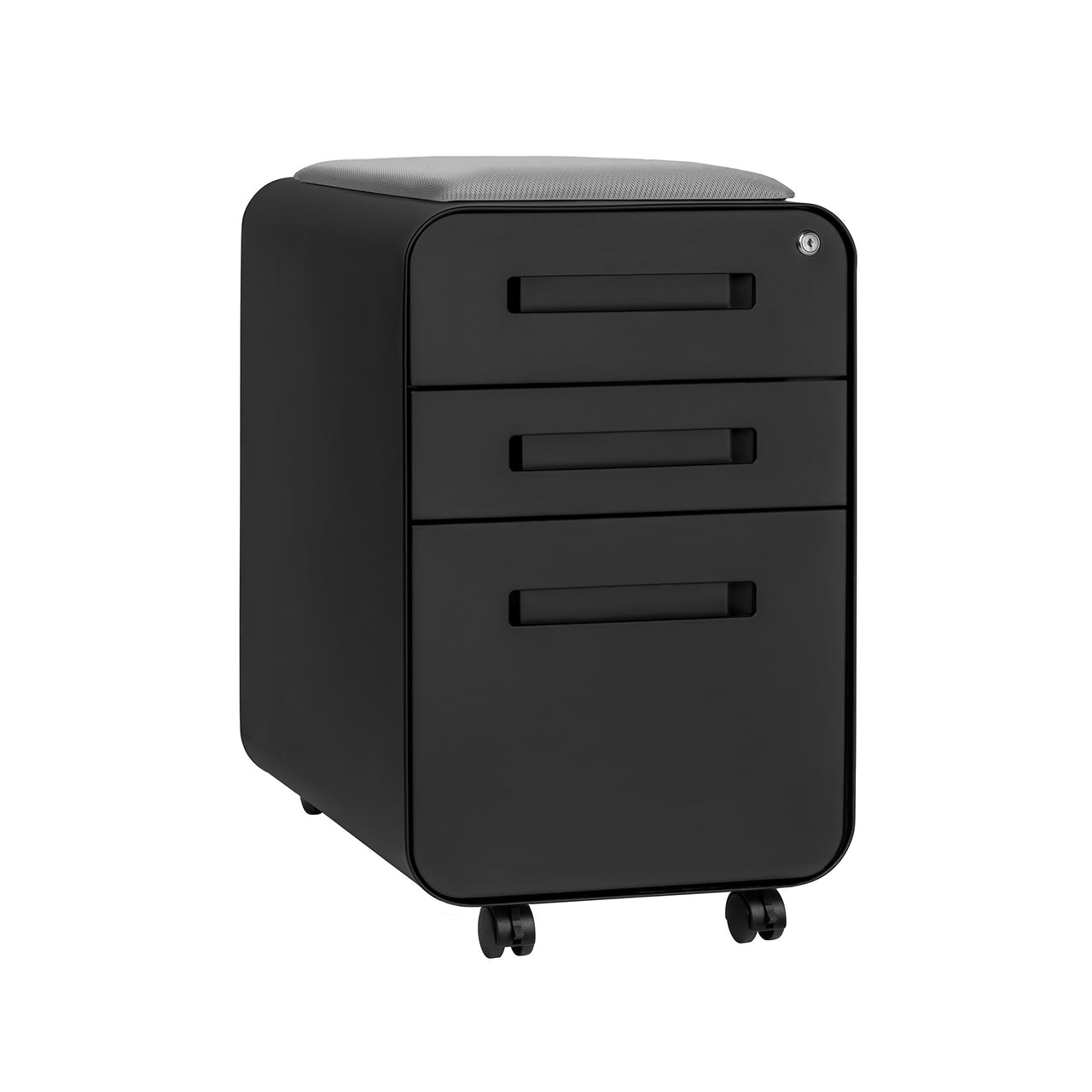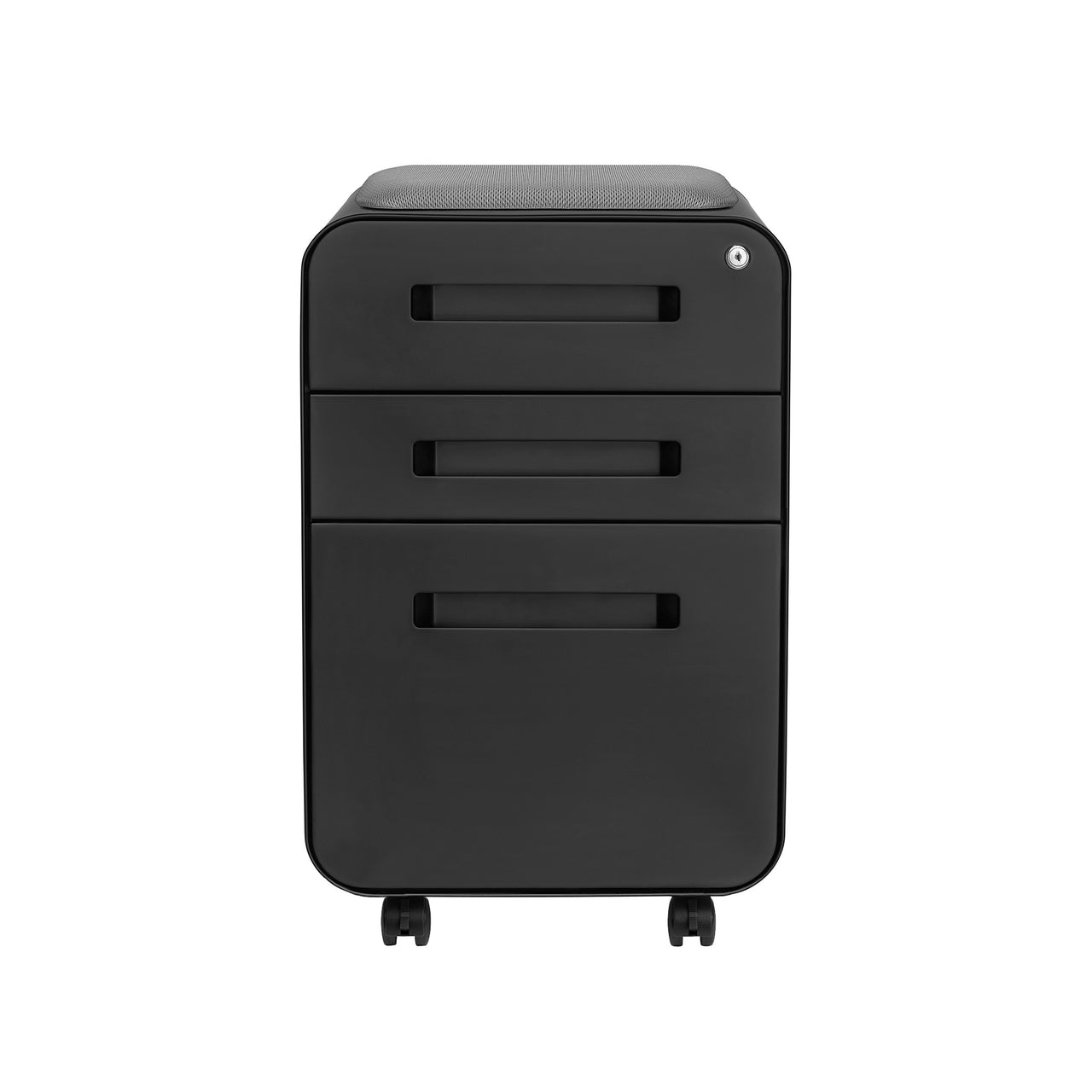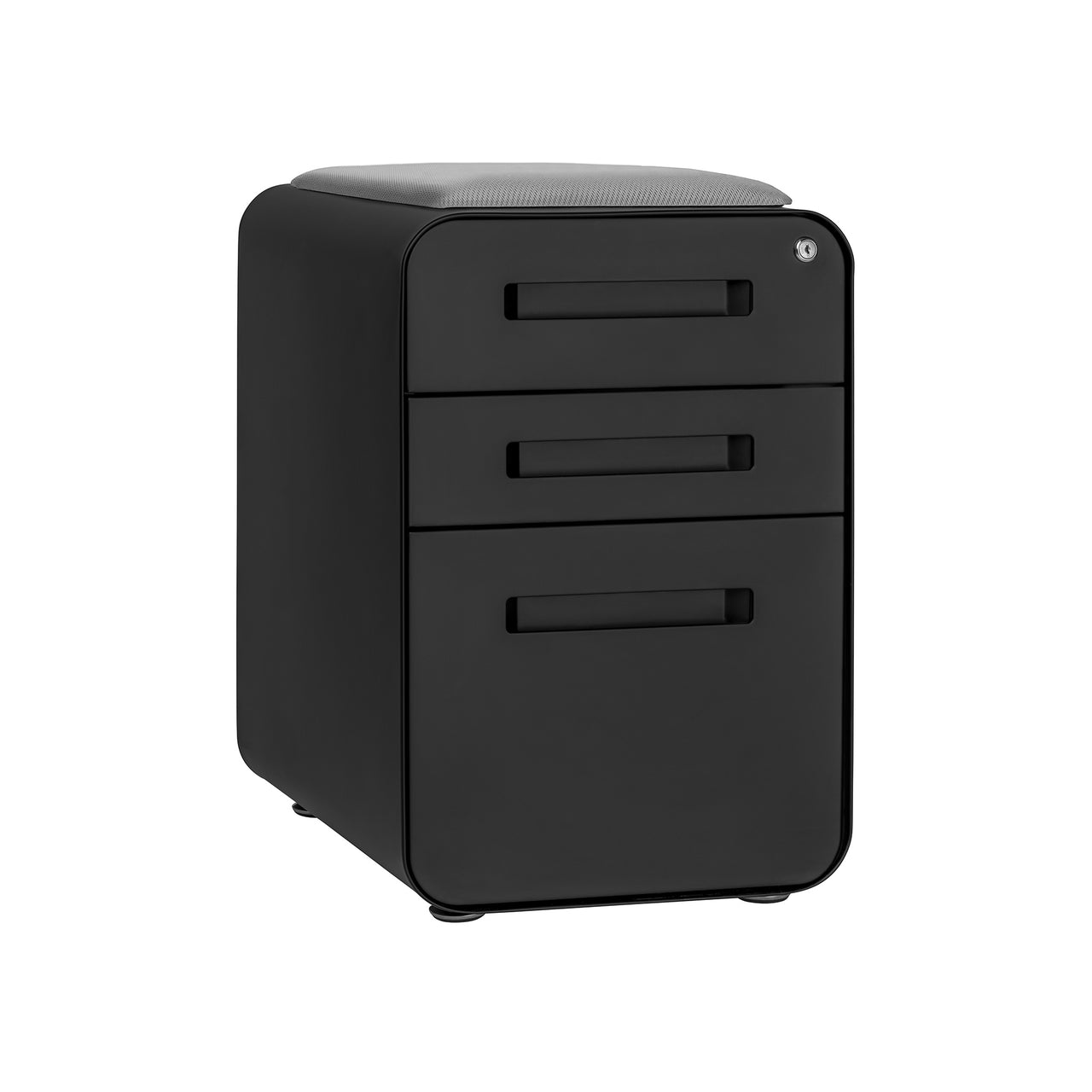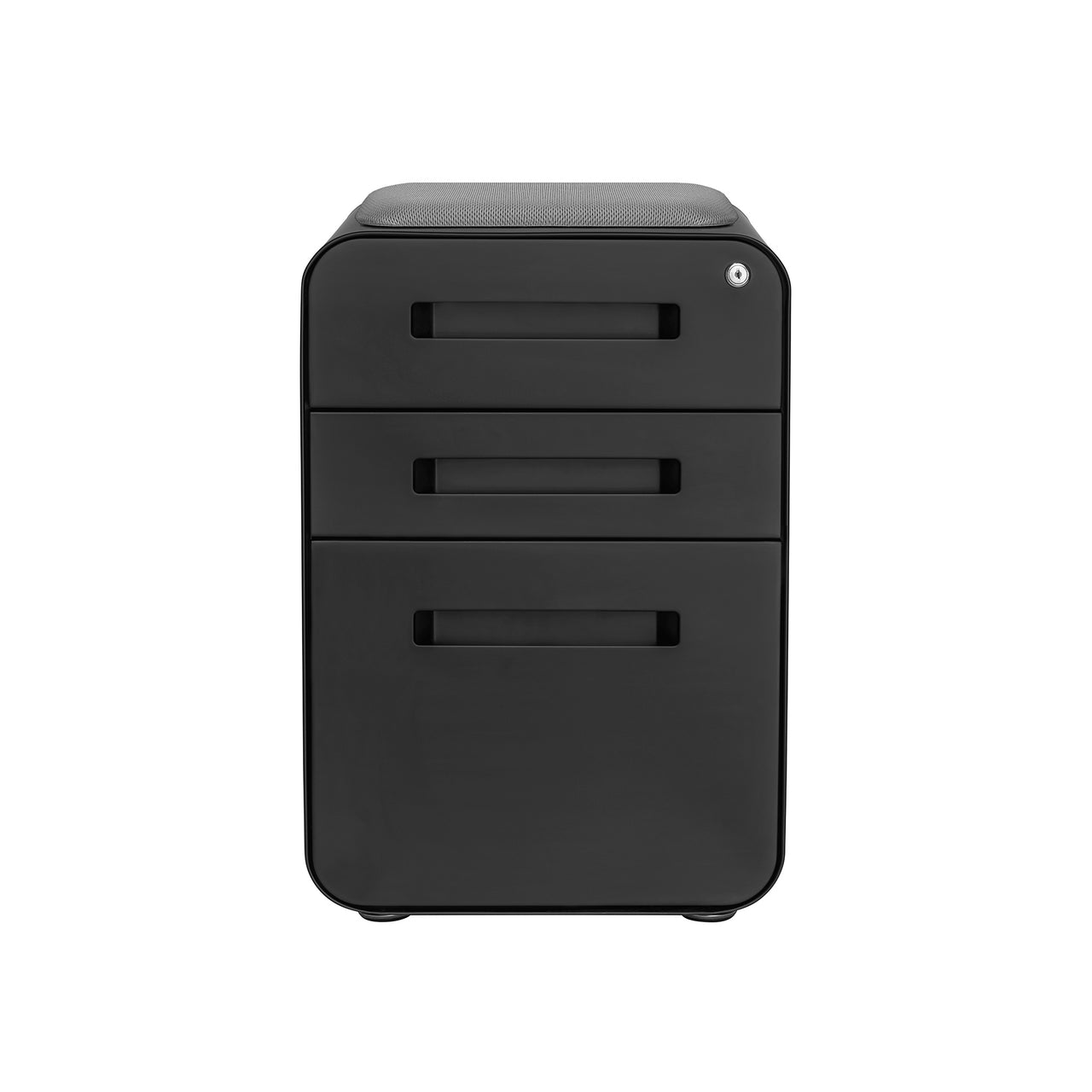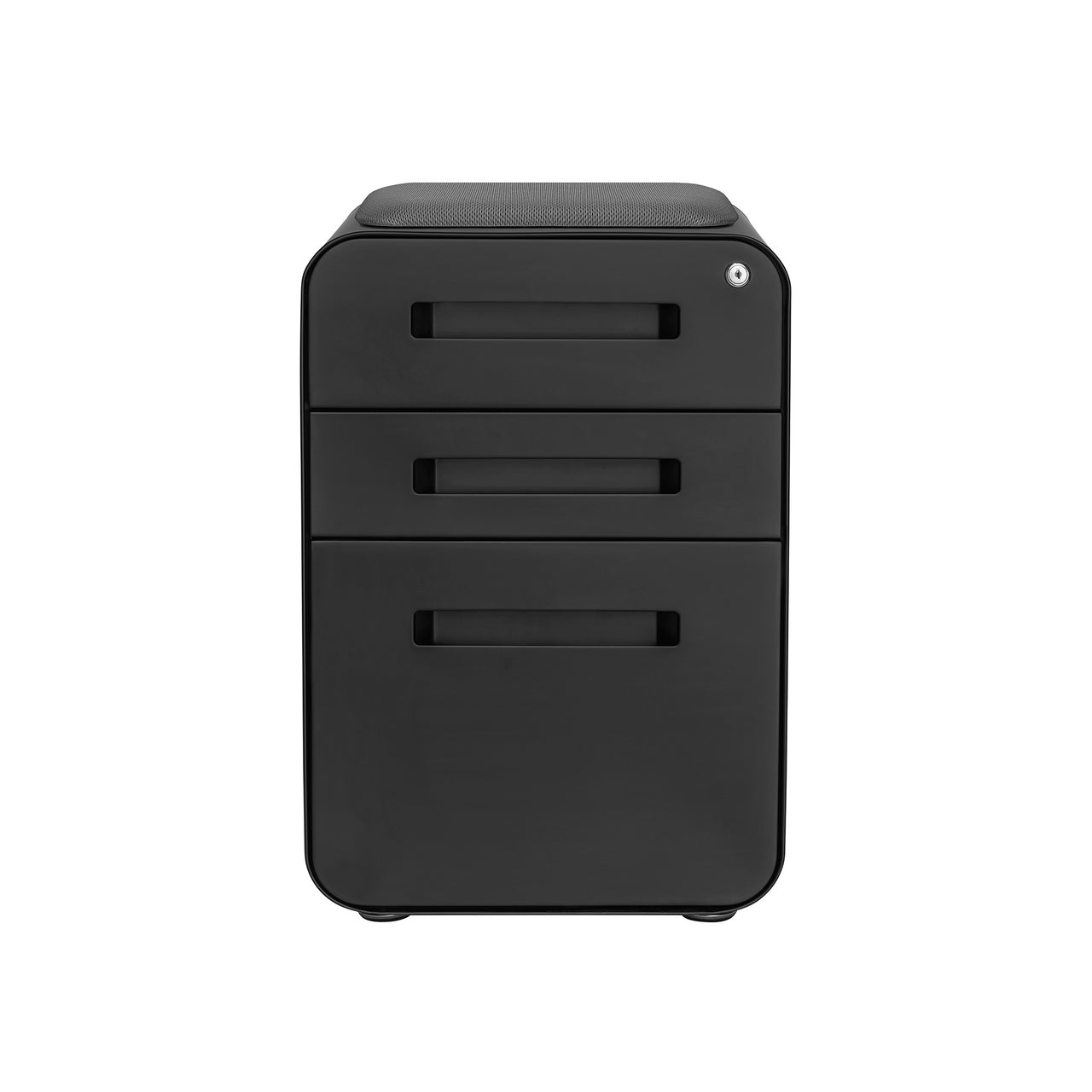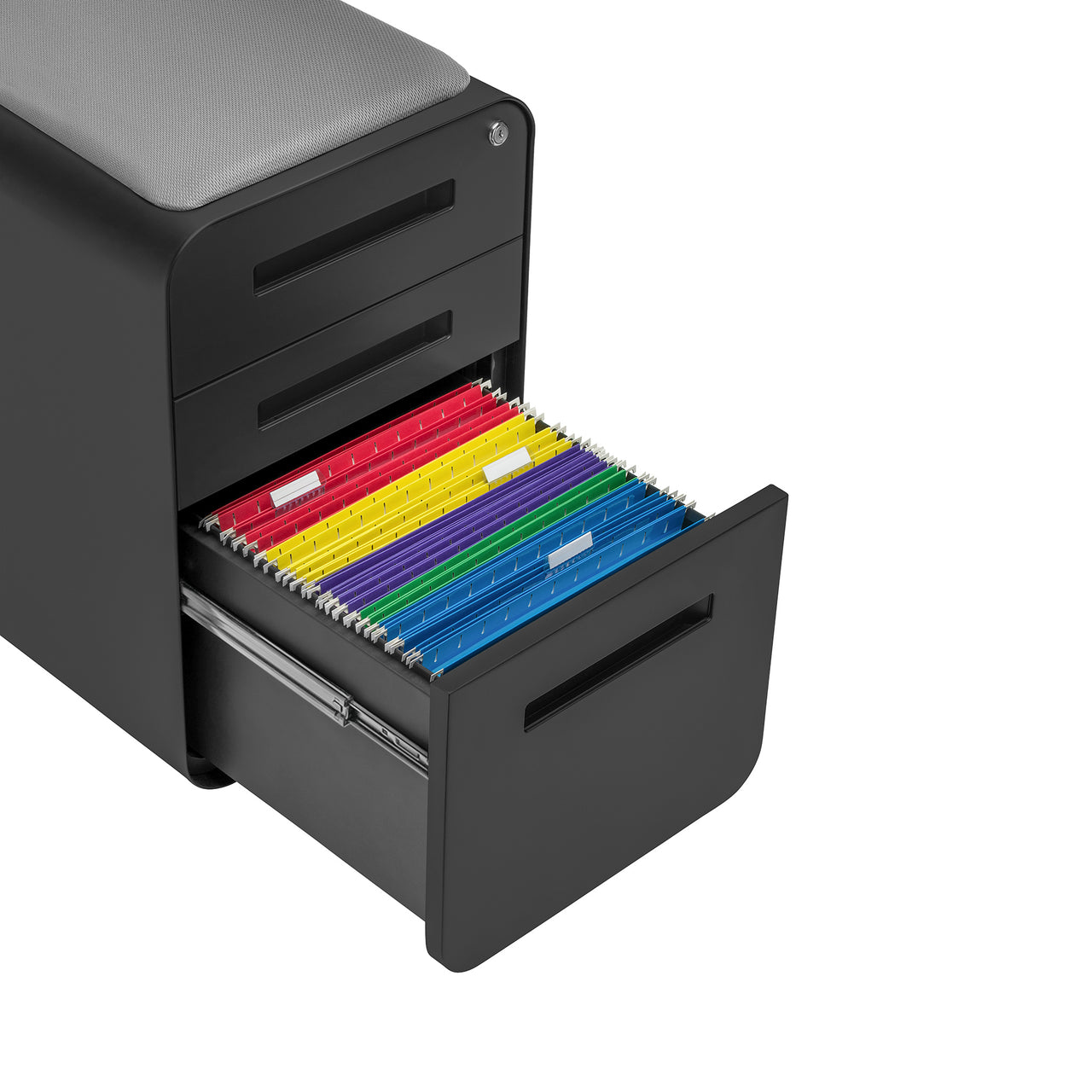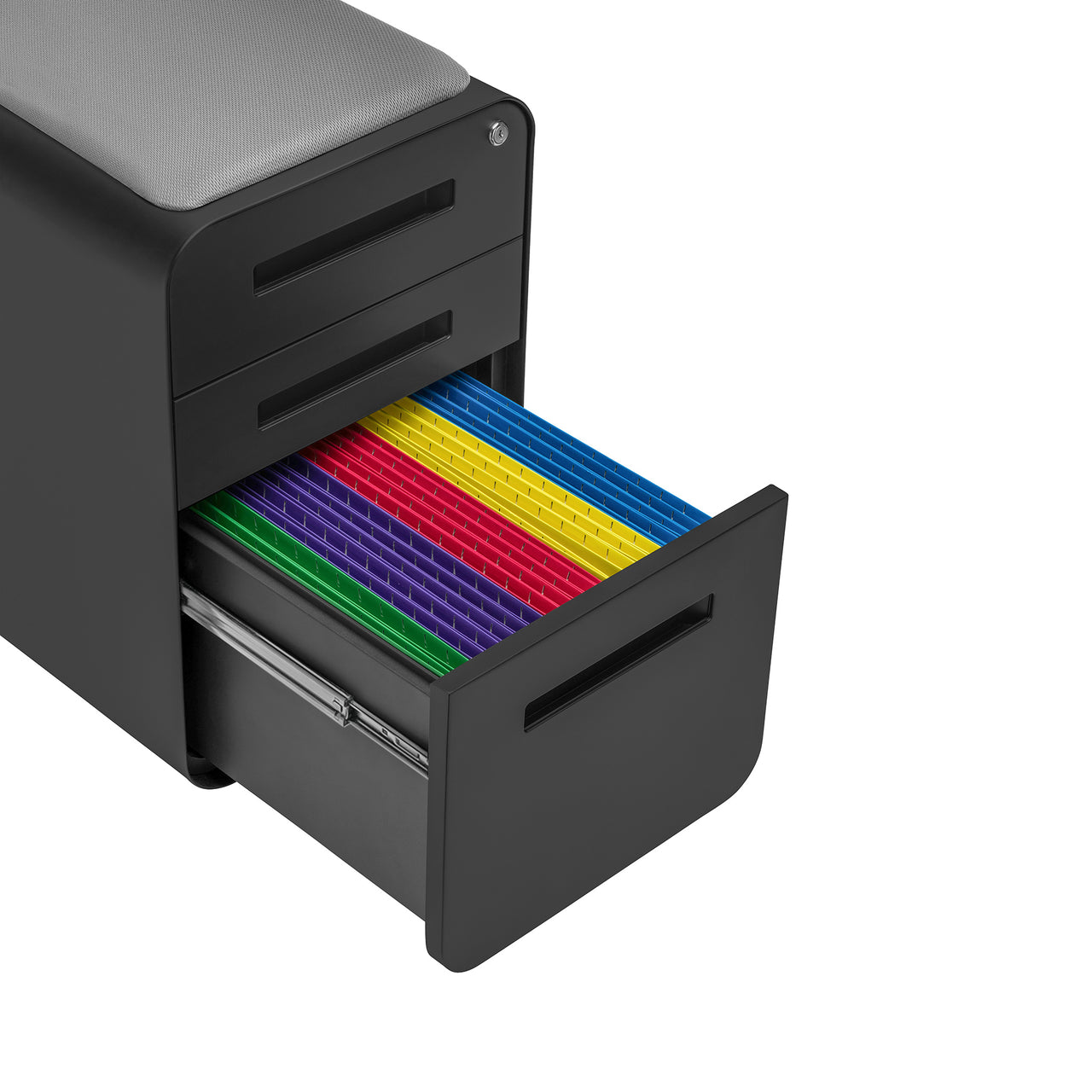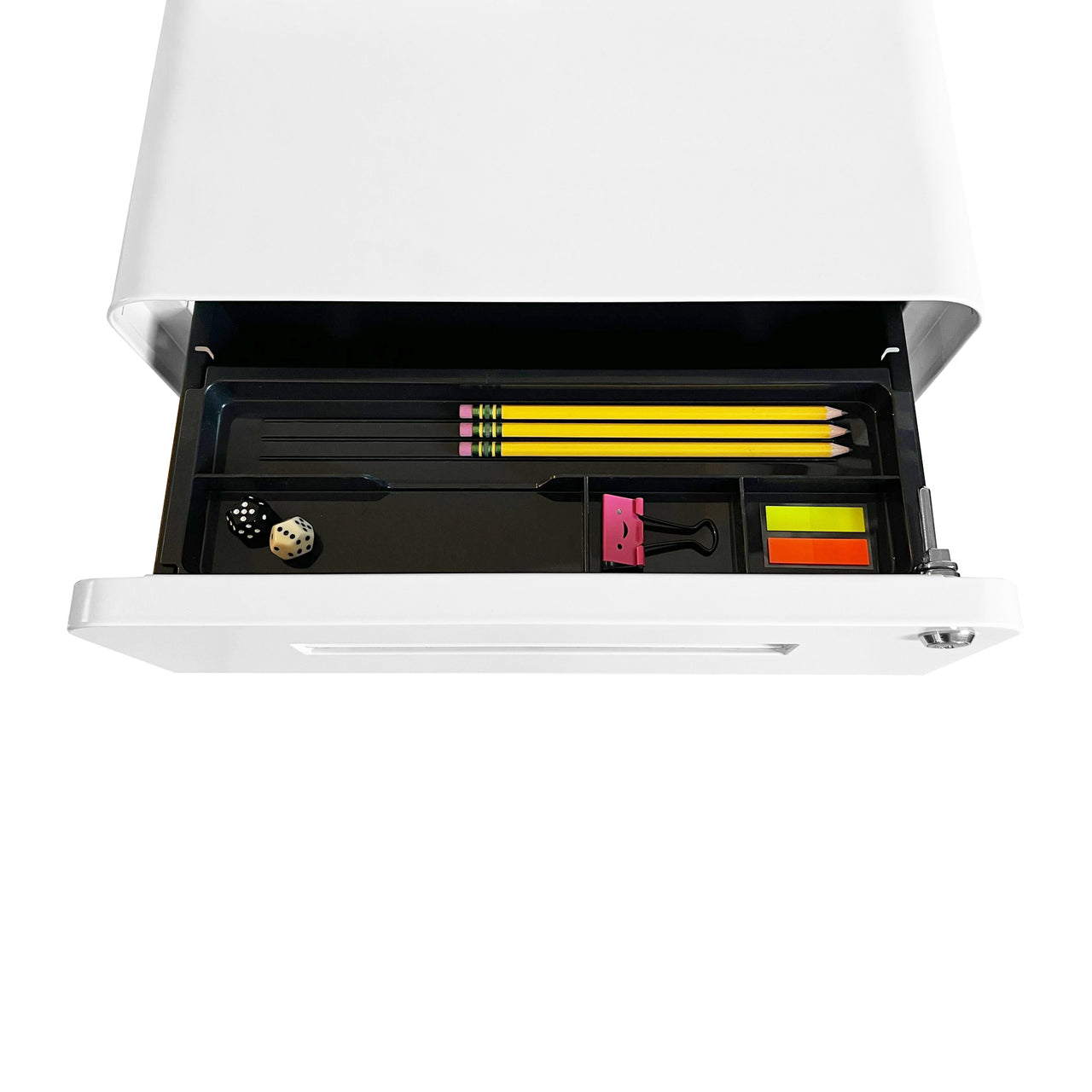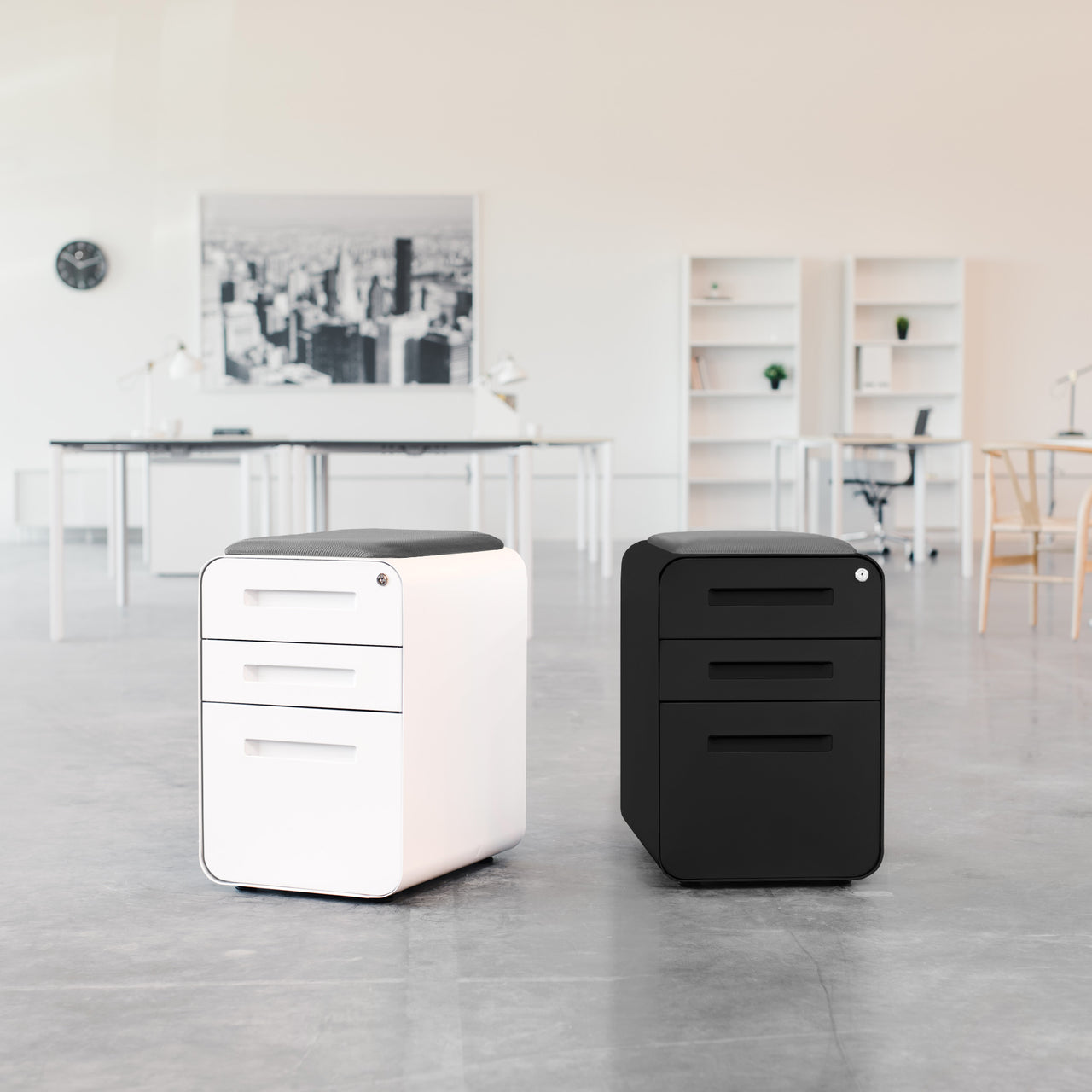 In Stock: Ships Free in 24 Hours
Stockpile Curve Seat File Cabinet (Black)
Stock_Curve_Seat_Blk_Dk_Grey
Save Another 10%
Use the code EXTRA10 on the checkout page to save even more.
2 Year Full Warranty
We'll cover your entire purchase, so no need to worry.
Also
The Stockpile Curve Seat is both file cabinet and seat, perfect for a modern, collaborative office setting. The durable 3-drawer cabinet is also equipped with your choice of wheels or stationary feet and is ready for all your storage needs including US letter or legal-size hanging file folders (no additional racks or assembly required). The magnetic seat cushion is removable as well.
Cold-Rolled, Powder-Coated Steel
Cold-rolled steel allows for more precise shaping and increased "hardness" that's up to 20% stronger than steel that has not been cold rolled.
A Low Profile Seating Option
The thin, but comfortable, magnetic cushion attachment can be removed or replaced at anytime.
Smooth Easy-Glide™ Drawers
High-quality ball-bearing glides ensure a lifetime of silky smooth opening and closing.
Designed for Both US Letter and US Legal Hanging Files
No need for any extra accessory racks. All you need is hanging file folders, and you're all set!
Companies that have relied on Laura Davidson.