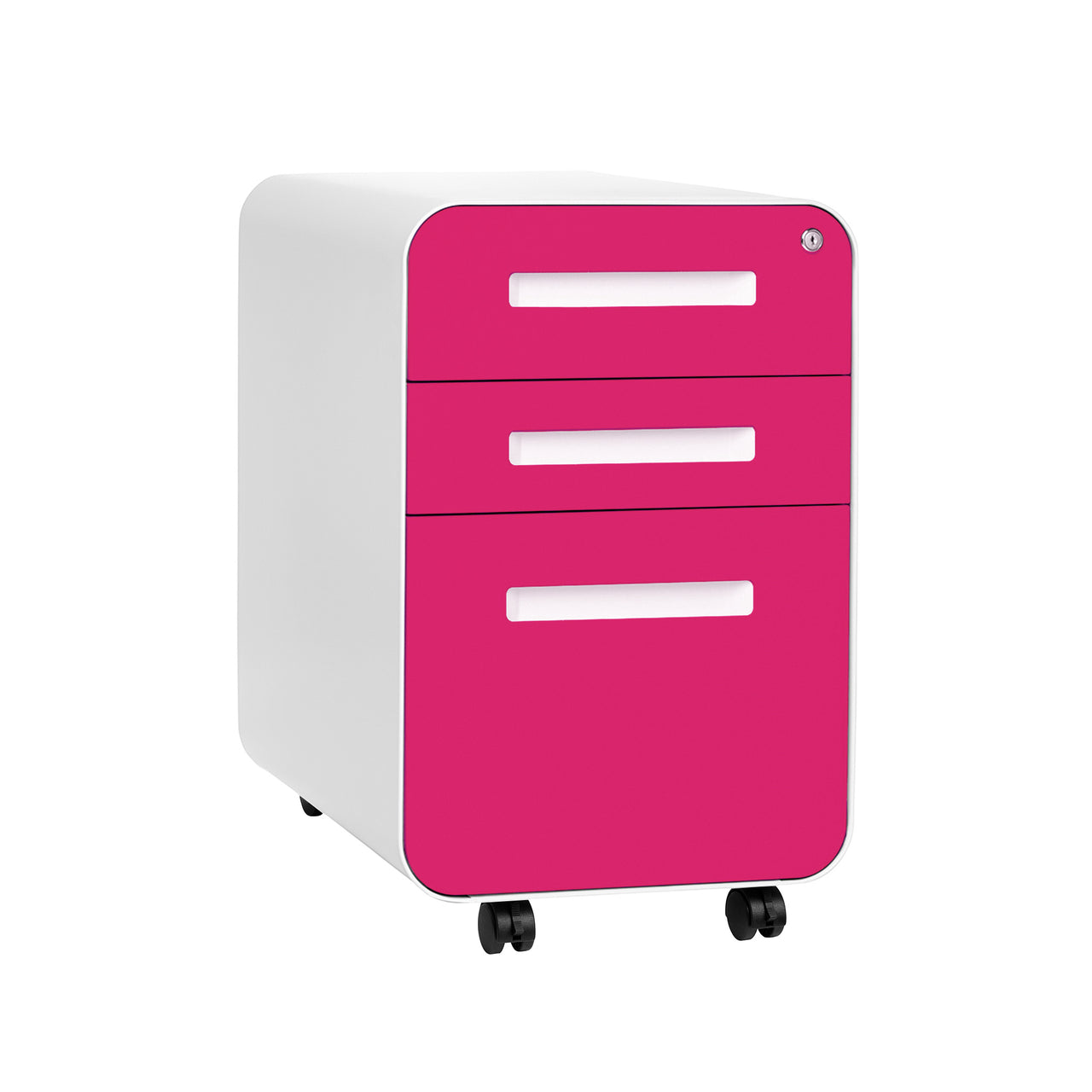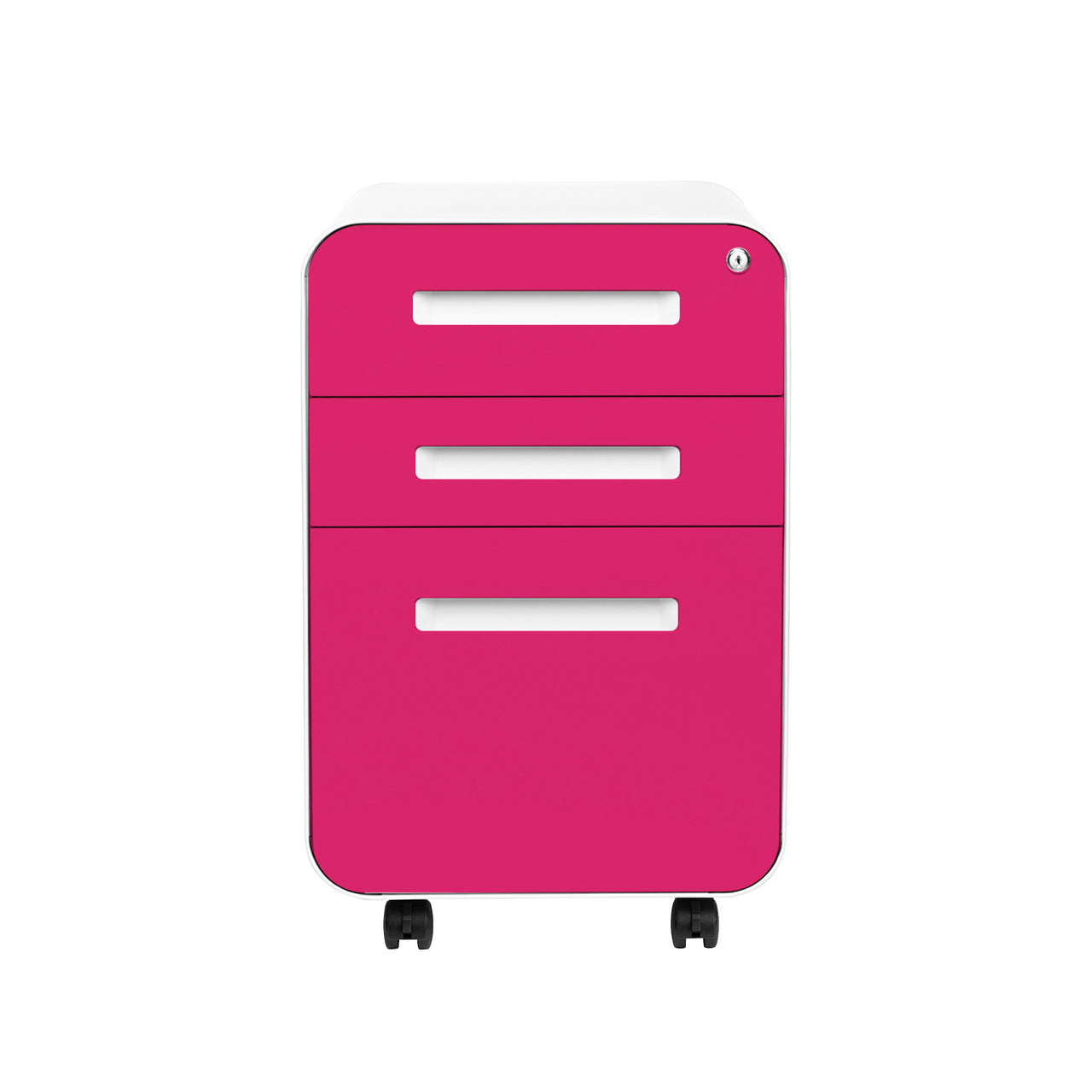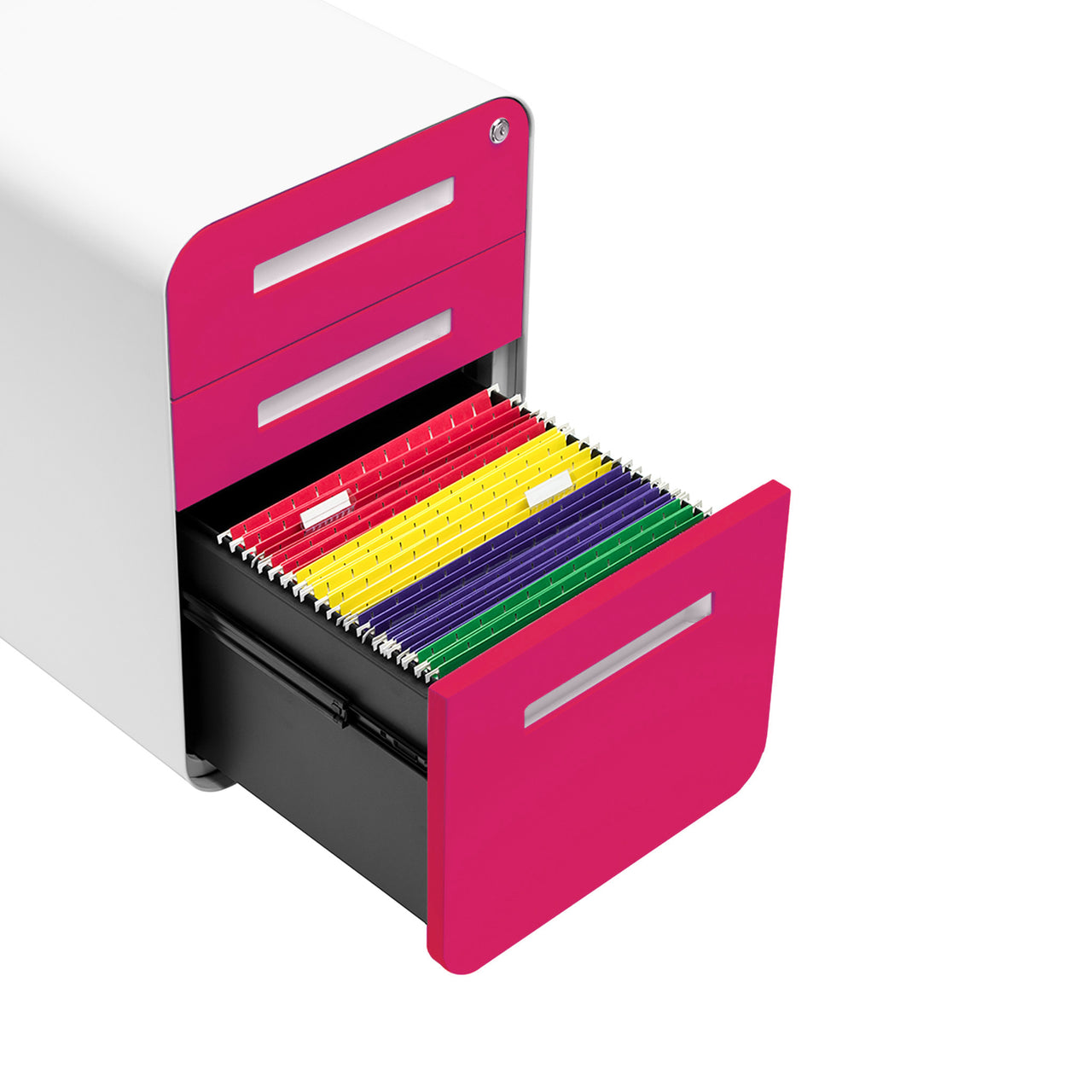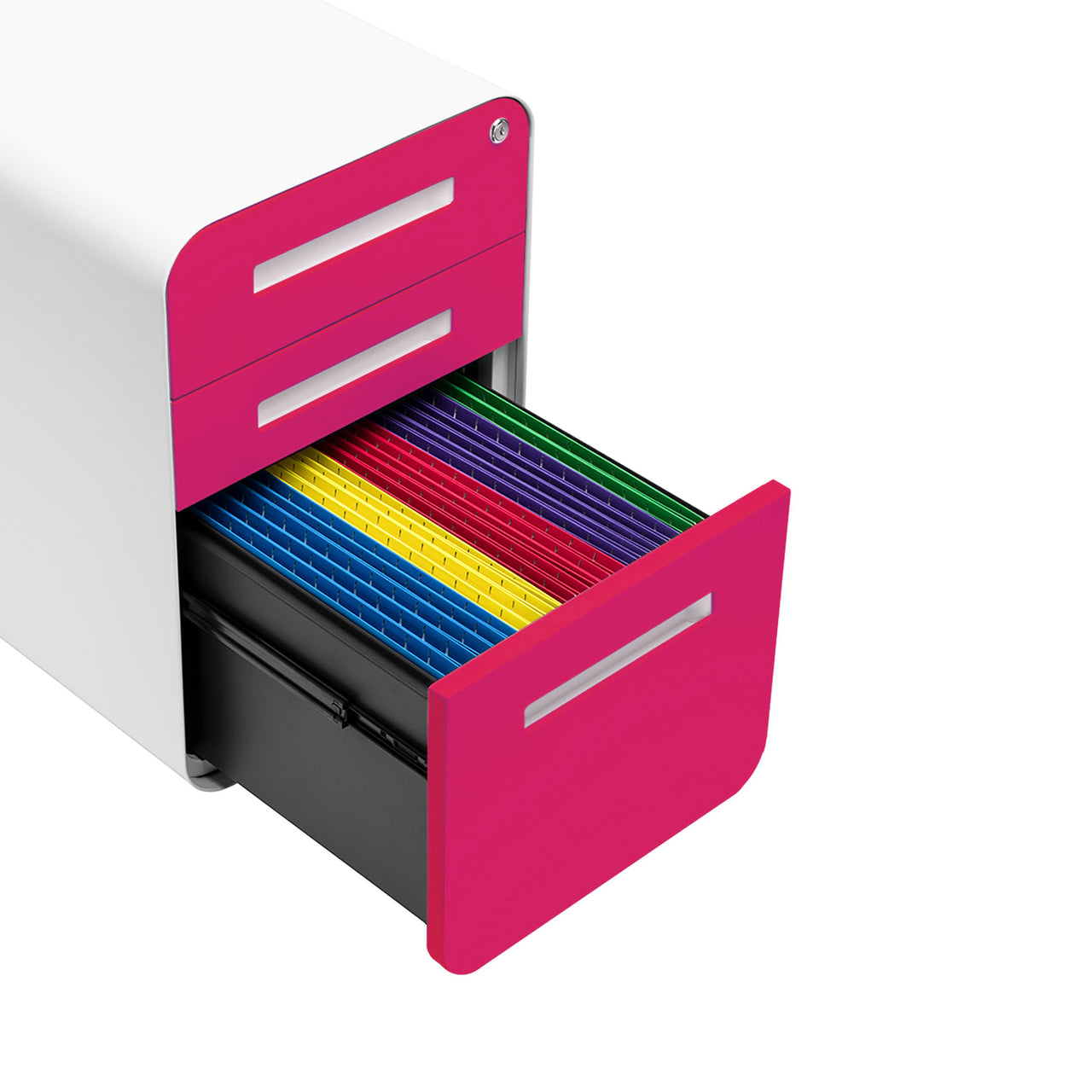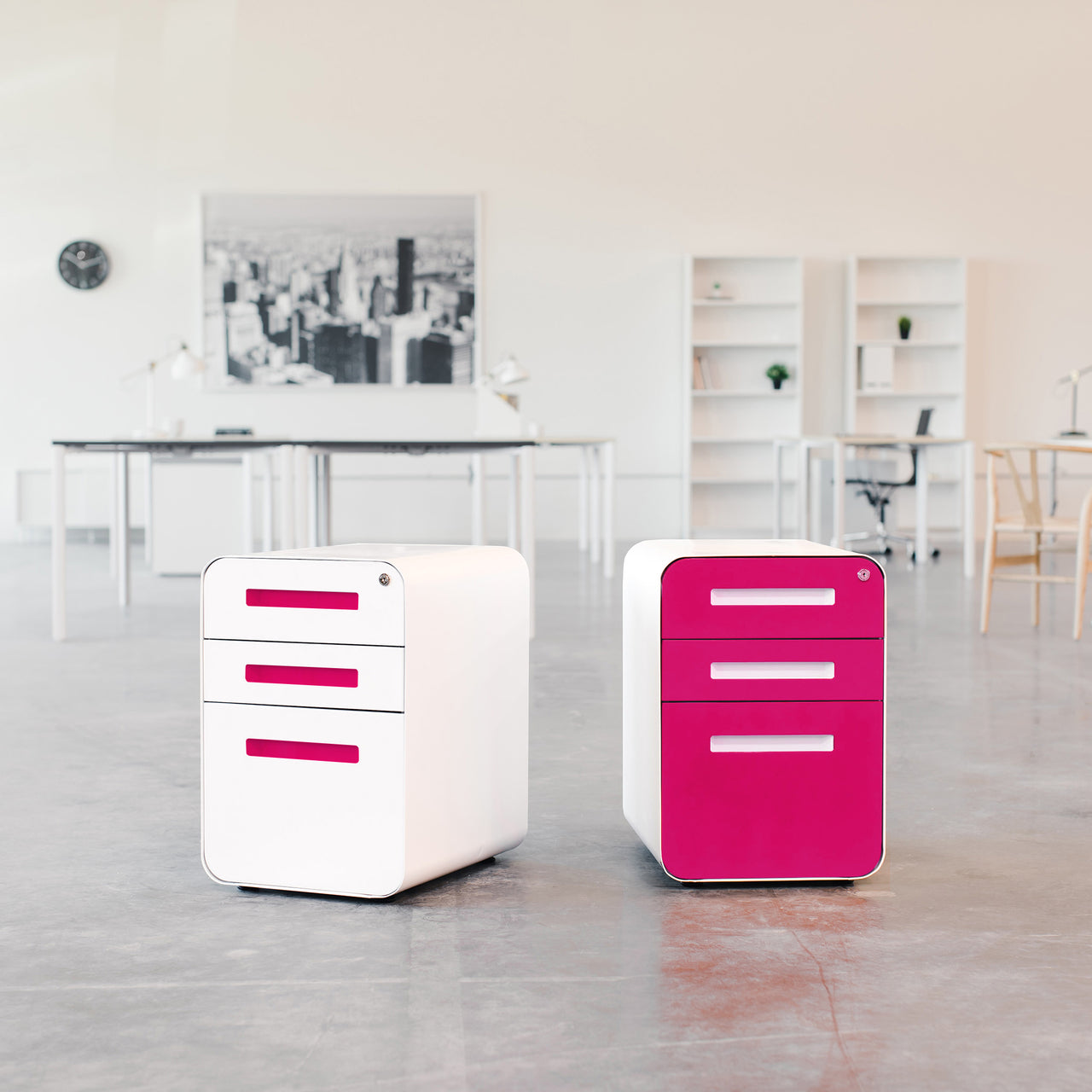 In Stock: Ships Free in 24 Hours
Stockpile Curve File Cabinet (Hot Pink Faceplate)
Stockpile-Pink-Face
Save Another 10%
Use the code EXTRA10 on the checkout page to save even more.
2 Year Full Warranty
We'll cover your entire purchase, so no need to worry.
If you're looking to create a Barbie™ style office, look no further! Every day is the best day ever with the Stockpile Curve file cabinet from Laura Davidson. This modern 3-drawer cabinet is ready for your US letter or legal-size hanging folders with no additional racks or assembly required. Don't let yourself keep all your cool office items in a box, show off your unique style with this limited edition hot pink cabinet in your dream office today!

*Barbie™ is a registered trademark of Mattel Inc. Our file cabinet is not associated with Barbie™ or Mattel Inc. It's just super durable, stylish, and pink! 💕
Cold-Rolled, Powder-Coated Steel
Cold-rolled steel allows for more precise shaping and increased "hardness" that's up to 20% stronger than steel that has not been cold rolled.
Modern Style with Rounded Corners
While most file cabinets feel like artifacts of a bygone era, our smooth surfaces, inset handles, and rounded corners create a cabinet that belongs in a modern office.
Smooth Easy-Glide™ Drawers
High-quality ball bearing glides ensure a lifetime of silky smooth opening and closing.
Designed for Both US Letter and US Legal Hanging Files
No need for any extra accessory racks. All you need is hanging file folders, and you're all set!
Carefully Packed and Fully Assembled
We've carefully created custom packaging to minimize issues during transport and make setting up a breeze. Just open the box, unwrap the protective foam, and you're all set!
Three Things To Know About the Stockpile Curve
Companies that have relied on Laura Davidson.